A Acadian Assurance Inc/ Brad Thibodaux and Associates Inc
12605 S. Harrell's Ferry Rd.
Suite #8
Baton Rouge, LA
Email
Website


Are You Making These Insurance Blunders?
When it comes to buying insurance, what you don't know can hurt you…and your family…for years to come.
Learn how to identify the top ten insurance mistakes and what you can do about them with my free guide, "The Top 10 Insurance Blunders – and How to Avoid Them."
Just reply to this email and I'll send it right out to you.
---
Quick Quiz

Each month I'll give you a new question.
Just reply to this email for the answer.
What English-speaking Caribbean Island has a Spanish name meaning "bearded"?
---
Why Not Pass Me to a Friend?

If you've enjoyed this newsletter and found its information useful, please forward it to a neighbor, friend or co-worker by clicking this link.
---
Recipe: Mexican Tomato Soup
Serves 4
6-8 medium tomatoes, whole

1 cup chopped onion

2 cloves garlic, minced

1 tablespoon olive oil

Salt and pepper, to taste

1 cup chicken stock, plus more, to taste

½ teaspoon dry thyme

Tabasco sauce, to taste

2 small avocados, cubed

2 cooked chicken breasts, shredded

½ pound Mexican-style cheese, cubed

Tortilla chips
Preheat oven to 350 degrees. Place tomatoes, onion and garlic on a baking sheet and sprinkle with olive oil, salt and pepper. Place in the oven for 45 minutes to an hour, or until tomatoes and onions are soft and starting to brown. Remove tray from oven and carefully place everything in a blender.
Gradually add chicken stock while blending until you reach the desired consistency. Pour into a pot and simmer, adding more salt and pepper, thyme, and/or Tabasco, to taste.
Serve soup in bowls with avocado, chicken, cheese, tortilla chips and cilantro on the side.
---
Worth Quoting
To mark the new year, here are some famous quotes on the subject of beginnings:

Small opportunities are often the beginning of great enterprises.
Demosthenes
Genuine beginnings begin within us, even when they are brought to our attention by external opportunities.
William Bridges
The beginning is the most important part of the work.
Plato
Beginning is easy – continuing is hard.
Japanese Proverb
Wonder is the beginning of wisdom.
Greek Proverb
The past is but the past of a beginning.
H. G. Wells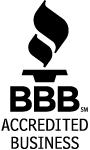 How Annuities Can Help Calm the Market Roller Coaster

The summer of 2011 brought plenty of drama, with the debt-ceiling debate, the downgrade of U.S. debt and concerns about European debt all sending the stock market significantly lower.
It wouldn't be surprising, given the market mayhem, to hear that financial advisors are juggling calls from worried clients. But many aren't, because their clients invested in annuities.
An annuity is a contract between an investor and a life insurance company. You make a payment to the life insurance company, either in a lump sum or in a series of transactions, and in exchange the life insurance company offers you an ongoing stream of income at some point in the future.
Because fixed annuities promise guaranteed income payments, in good times and bad, investors who have purchased them don't have to worry about market volatility.
That's why sales of annuities have risen significantly in today's market environment. They were up more than 16% to $60 billion in the first quarter of 2011, according to industry research group Limra. And, sales may rise even more.
In June, the Government Accountability Office, the investigative arm of Congress, suggested that some investors could benefit from buying fixed annuities rather than trying to manage their money themselves.
If you'd like to maintain a certain level of income, then an annuity might be worth consideration. But note that annuities can be complex, meaning it's a good idea to have the assistance of an advisor when researching options and purchasing one.
---
How Smaller Resolutions Can Get You Bigger Results


On Jan. 1, many people pledge resolutions of titanic proportions. By the time February rolls around, though, about 75% of those people will have given up.
People fail on resolutions because big goals aren't realistic. So instead of making big goals, make smaller, more realistic goals that are not only doable but also rewarding. For example:
Play More: Get involved in a fun recreational activity like a cooking class. Try out a new hobby or rekindle an old one. That way you'll be carving out more time for yourself and doing something relaxing. Stepping away from what you normally do most of the day also makes you a more creative thinker.
Get Social: Find out what's going on locally. Go to local events like fairs and markets. This is a great way to meet the people in your community and strike up new friendships.  
Work on Your Body: Instead of making a big plunge into working out, start by making a commitment to doing something active for 20 minutes each day. Even 20 minutes of stretching a day can make a big difference toward a leaner, healthier you.
Start Saving: Saving can be hard in tough economic times, but you can start off on the right foot by tossing all your daily change into a bowl. For an extra boost, start putting all your $1 bills in a savings jar. You'll be less inclined to break a big bill and will quickly save up to go on a special trip, pay off a bill or save for a rainy day.
---
5 Tips for Losing Weight After the Holidays
After weeks of parties, baking, extravagant dinners and holiday-themed cocktails, many people wake up in January to find they've added a few extra pounds.
According to several studies from the last 10 years, the average adult gains at least one pound during the holiday season. A study by The New England Journal of Medicine indicates most people don't ever shed that weight.
Following are some tips and tricks to help you sensibly shed the holiday weight:
Trade Sugary Juice and Soda for Water: Drinking water will help your body flush out toxins and can stop you from overeating. If you overindulged in seasonal cocktails, try eliminating all alcoholic beverages in January.
Eliminate Starch and Sugar From Your Diet: This can help kickstart your weight loss. Refined sugars and starches – like those found in candy and white bread – can add to waistline bulge.
Eat Small Meals: Christmas meals usually involve long, sit-down meals with several courses. Try eating five small meals instead of three large ones, with no snacking in between. Aim to include protein, whole grains, and fruits or vegetables in each meal.
Snack Responsibly: Have a container of washed and cut vegetables and fruit in the fridge so that an easy and healthy snack is always available.
Eliminate Processed Foods: Highly processed items such as potato chips, some granola bars and frozen meals are often high in sugar and sodium.
---
How to Use Annuities to Guard Against Inflation
Fixed annuities provide investors with guaranteed payments that can help protect their portfolios in troubled times – provided that the value of the annuity isn't being whittled away by inflation.
An annuity is a contract between an investor and an insurance company.
With a fixed annuity, you make a payment to an insurance company, and the insurance company makes fixed payments to you that can last for life.
While that may appeal to many investors, the payments on an immediate annuity depend on the level of interest rates at the time the money is invested.
At times like current ones, though, with low interest rates and the 10-year U.S. Treasury note yielding just 1.98% as of Sept. 30, 2011, that could be a problem.
The problem could be exacerbated if there is any pickup in inflation, which many economists fear is coming.
Inflation, as represented by the Consumer Price Index (CPI), a common inflation gauge, is up 3.9% year over year and 0.3% month over month as of Sept. 30, 2011. Alternate inflation readings such as Shadowstats place inflation greater than 11% year over year when calculated based on methods the U.S. government used in the past.
One way to address this problem is to invest in an annuity that adjusts for inflation. Some annuities raise payments based on changes in the CPI. Others increase payments only if interest rates rise by more than a certain percentage by a certain date.
Others raise payments by a fixed percentage per year. You could also invest in several immediate annuities at several points in time, which would allow you to potentially capture different interest rates.
Of course, there are always trade-offs.
For example, an annuity with inflation protection may offer lower initial payouts or reduce payments when inflation declines.
Thus, deciding which approach is appropriate for you depends on your financial situation.
 
---
Is it Wise to Go Without Life Insurance?

As the economy continues to struggle, many Americans are cutting back.
And for some, that means going without life insurance coverage.
In fact, about 35 million U.S. households currently do not have life insurance. That's the highest percentage in more than four decades, according to insurance industry research group LIMRA.
Can going without life insurance be justified?
Of course, only you are familiar with your individual financial circumstances and goals, so only you can decide if life insurance is something that's necessary for you.
But consider this: Among households with children under 18, four in 10 respondents to a survey by LIMRA said they would have trouble meeting immediate living expenses if the primary wage earner died.
The same survey indicated that three in 10 would have trouble after several months.
Thus, going without life insurance may not be a good idea for those who have dependents.
That said, it can be difficult to justify the expense of life insurance in troubled times.
Employers have scaled back or eliminated coverage, with the number of households getting life insurance from employers falling, according to LIMRA.
Many people think they just can't afford to purchase life insurance on their own.
Many people also don't know how to purchase life insurance, given that the number of company-affiliated life insurance agents has dropped by nearly one-third since the 1970s, according to LIMRA.
Life insurance may be less expensive than you think, however, and many options are available.
Your insurance agent can help you find a suitable policy that's right, given your individual needs and financial circumstances.